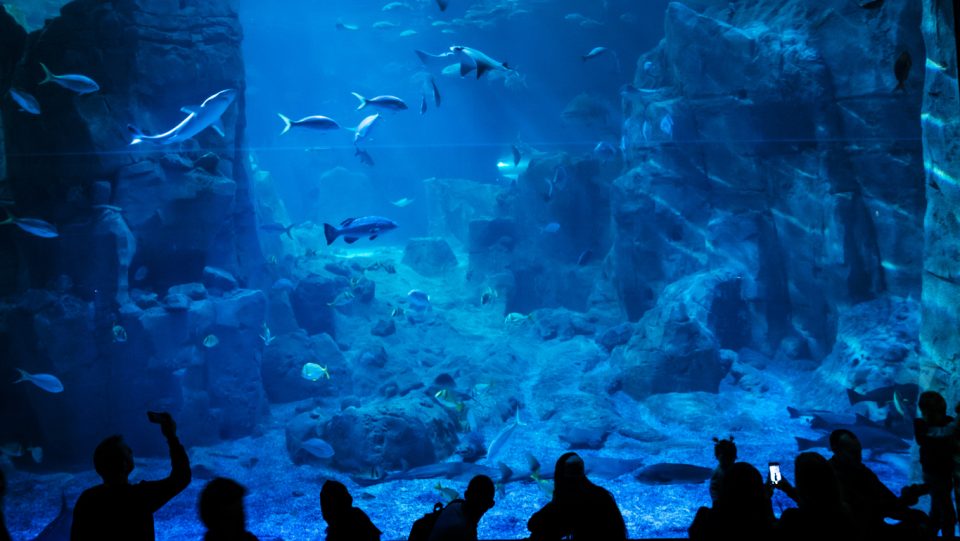 During the holiday season, you may find that you have a little extra time to spend with your family and friends. Are you wondering what you should do with that spare time? Well, if you want to learn something new and see something incredible at the same time without even having to leave town, then the Texas State Aquarium in Corpus Christi should be on your list. This aquarium has some magical exhibits that you can't see anywhere else, and you're not going to want to miss out on it. Bring the kids along, or get a group of your friends together and spend some time learning about marine life. Here's what you need to know.
Buy Your Tickets Now
Since so many people are off work at this time of year, you may want to skip the lines to get a ticket and just buy yours online instead. And you will even pay less if you decide to go this route. Tickets for adults ages 13 and over is $33.95, while tickets for children ages 3 to 12 cost $24.95. Bringing a child who's under the age of 2? They will get in free, so don't worry about buying them a ticket. Discounted options are also available, so be sure to check when you are purchasing your tickets online.
Dolphin Bay
One of the coolest exhibits at this aquarium? Dolphin Bay. This is where you'll meet some of the cutest creatures in the ocean. These dolphins are super friendly and smart, and they love spending time with guests. Be sure to stop by and say hello to them!
Coral Reef
Coral reefs are some of the most diverse parts of the planet, so you can't miss out on the coral reef exhibit at the aquarium. You'll get to learn all about the animals who live in reefs, and you'll gain a newfound understanding of why it's so important to protect these vulnerable habitats.
Jungle
There are all kinds of marine animals in the jungle, and you'll get to see them up close and personal when you head to the jungle exhibit. Don't miss the flamingos – they really are beautiful.
You might also like: Grab Some Sushi In Corpus Christi
Stingray Lagoon
There's something about stingrays that's just so interesting. Luckily, you'll get an inside look into how they live their lives when you make your way to the Stingray Lagoon.
There are so many more exhibits you have to check out when you go to the aquarium, so make plans to visit as soon as possible.
Disclaimer: The stock image is being used for illustrative purposes only, and it is not a direct representation of the business, recipe, or activity listed. Any person depicted in the stock image is a model.