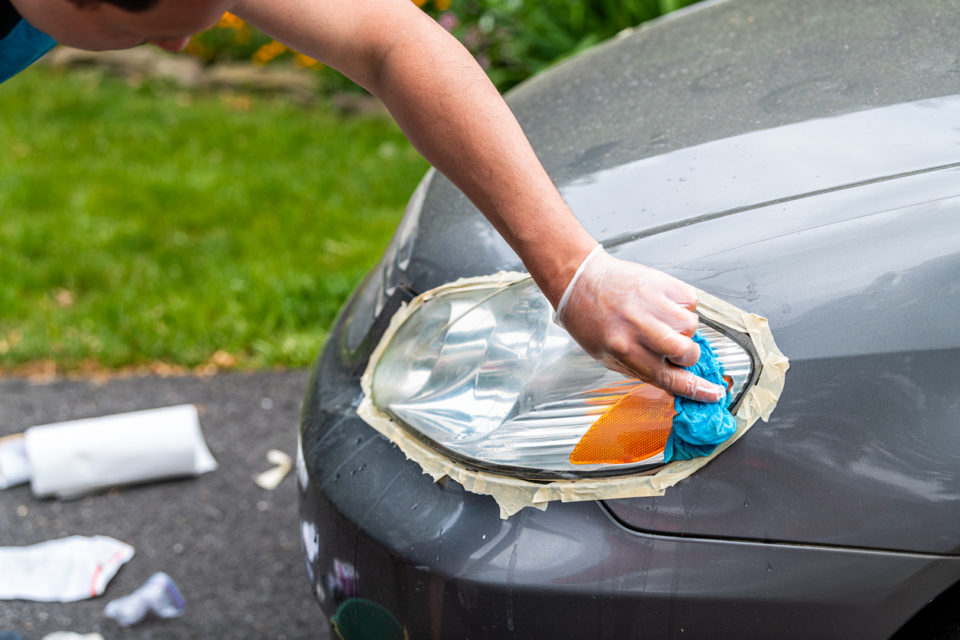 You've been staying on top of your car washing schedule, but you've noticed your headlights are starting to get a little foggy. What gives? Well, it's not that you missed a spot. It's just that headlights tend to get a little foggy over time and need specialized attention to keep them clean. Here are three methods for restoring the shine to your headlights.
Restore Your Headlights with a Lens Cleaning Kit
Although it's not the least expensive nor the quickest, purchasing a lens cleaning kit is probably the most straightforward method for cleaning your headlights. Lens Restoration kits are created specifically to remove yellowing and make cloudy, dull headlights look new again. You can find restoration kits in your local automotive supply store, department store, or online.
Restore Your Headlights with Toothpaste
You may be surprised that you can complete your headlight restoration project with things you probably have at home already. So if ordering a kit doesn't sound like the method for you, grab some toothpaste, soapy water, a rag, and painter's tape. Then, follow these instructions:
Wash your headlights with soap and water

Completely dry your headlights

Use painter's tape to create a perimeter around each headlight.

Using a soft towel, rub in the toothpaste with circular motions.

Rinse away the toothpaste and towel your restored headlights dry.
Toothpaste works on your headlights the same way it works on your teeth and scrubs away buildup while also filling in any scratches. Once you've completed this method, your headlights will be noticeably brighter. Using toothpaste is the easiest, cheapest, and quickest method for restoring your headlights. But, it's also the least effective method. Opting for one of the other methods will take more time and elbow grease but will probably yield better results.
Restore Your Headlights with Sandpaper
For this method, you'll need to add 800 grit sandpaper, 1600 grit sandpaper, and rubbing alcohol to your list of supplies. Complete steps one through three of the toothpaste method. Then, add water to the 800 grit sandpaper and very lightly work it across your headlights in a circular motion. Wipe your headlights down with rubbing alcohol and repeat the process in the opposite direction with 1600 grit sandpaper. To finish the process, polish the lenses in toothpaste as above.
You might also like: Winter Activities In Corpus Christi
The Mike Shaw Toyota Method
Buying a new car is probably cheating. And, honestly, foggy headlights are just an excuse, but if you're in the market for a new or used Toyota come to Mike Shaw Toyota. We promise all the headlights are polished to brilliance.
Disclaimer: The stock image is being used for illustrative purposes only, and it is not a direct representation of the business, recipe, or activity listed. Any person depicted in the stock image is a model.