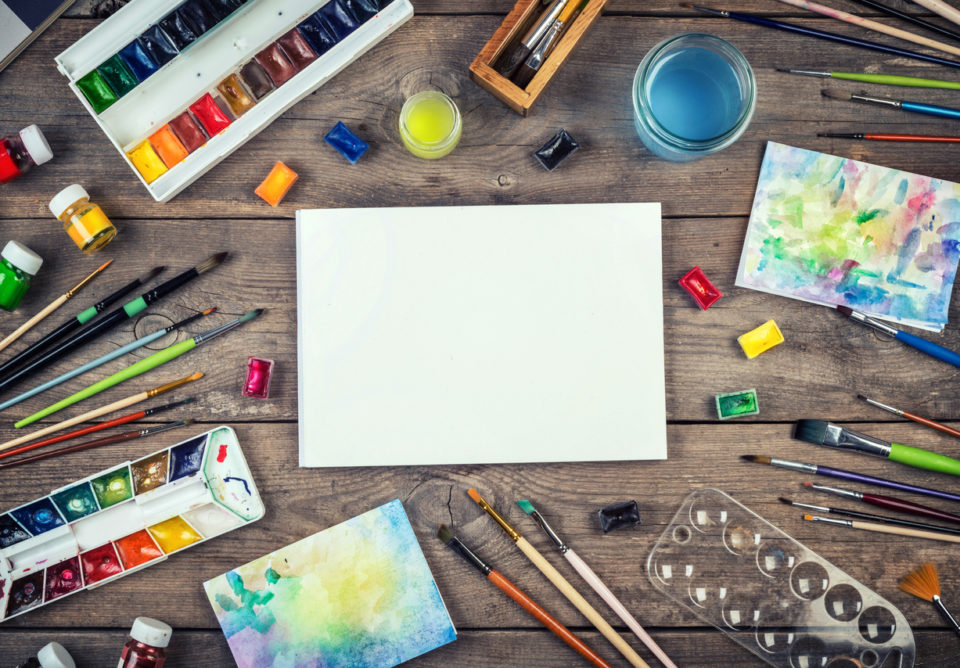 Need a new outlet to funnel your creative energy into? If you spend all day working on monthly reports, market data, or other less than imaginative projects, you might find that you have a lot of creative energy that isn't being utilized. This year, tap into your right brain with these creative hobbies.
Paper Crafts
Paper crafts are exactly that — crafts that rely heavily on the use of paper for creativity. They can be anything from sketching,  making origami, or journaling.  One the best things about choosing a paper craft as your creative hobby is that they generally have a relatively low cost to get started. Take these two crafts for instance.
Bullet Journaling – All you need to start a bullet journal is a notebook and something to write with. Bullet journals can help you organize your thoughts and plans as well as give you a creative outlet. Most people like to add a little color to their journals, so you might want to purchase a few gel pens, markers, or colored pencils as well.
Art Journaling – Art journaling is a little like bullet journaling's rebellious younger sibling. Instead of an artistic tool for organizing your life, art journaling is a great way to pour out all of your thoughts, feelings, and ideas. Once again, all you need is a notebook and the medium of your choice.
Handicrafts
Keeping your hands busy as you craft something useful, beautiful, or both can be calming and creatively stimulating. Think whittling,  pottery, or knitting. Some handicrafts also have low entry costs but others may require a little upfront investment. One popular handicraft that doesn't cost a lot to get started is knitting or crocheting. You only need yarn and crochet hooks or knitting needles to get started. One of the best things about knitting and crocheting is the low learning curve. You only need to learn a few stitches to get going.
You might also like: Explore The Current Exhibits At The AMST
Fashion Hobbies
Fashion is a form of self expression already, but you can take this creative expression to another level. How? By learning how to make clothing alterations, make jewelry, or create fun nail art. Fashion hobbies are a little more expensive than the other hobbies on this list but they can be wonderfully cathartic.
Disclaimer: The stock image is being used for illustrative purposes only, and it is not a direct representation of the business, recipe, or activity listed. Any person depicted in the stock image is a model.