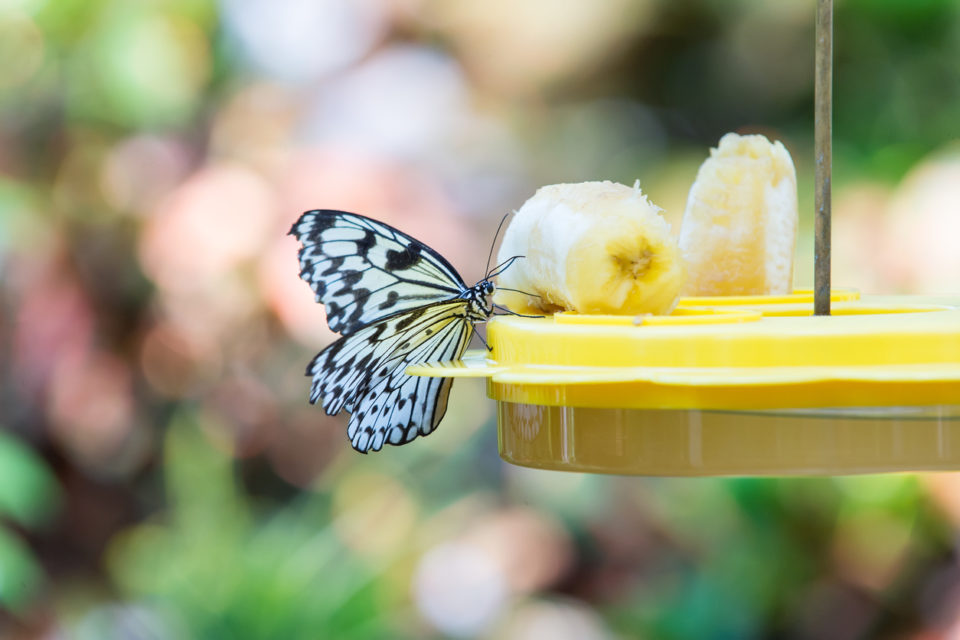 Spring is rolling in and the season's flora and fauna are probably beginning to take root in your outdoor space. In South Texas, the season brings the pleasant fragrance of blooming hibiscus plants, the twittering of bluejays, and butterflies gliding down to rest on the new spring blossoms. Corpus Christi has several native butterfly species that you can bring to your backyard with this DIY butterfly water feeder. Follow this tutorial from the Empress of Dirt blog for an in-depth how-to guide and a few tips on putting together a butterfly feeder that will bring all of them fluttering into your yard.
What You'll Need
You won't need much to create this simple, yet beautiful butterfly feeder. In fact some of the items you might already have in your home. For the rest, run out to your favorite hobbies and craft store to pick them up. Superstar Crafts and Homecoming is a great shop that will likely carry everything you need.
Twine
Grape vine wreath
River Rocks
Glass pie plate
Assembly Instructions
Putting this butterfly feeder together is a breeze.
Star by cutting four pieces of twine. They should be long enough to wrap around sure your wreath and still have enough length to hand from a branch or hook.
Tie each of the twine pieces around a section of the wreath.
Next, place the glass pie plate in the center of the wreath. If your wreath is too large for the lips of the pie plate to catch on the sides, you can create a net for it to sit in using your remaining twine.
Fill the pie plate with river rocks so the butterflies have somewhere to land.
Finally, hand your feeder and add water.
You might also like: Explore Mustang Island With The Family
What Butterflies Eat?
If you want to entice more butterflies into your yard, start by planting more flowers. Butterflies are essential pollinators and will enjoy the nectars of native flowers. In addition to flowers, you can add butterfly water to your feeder. Butterfly water is just a simple sugar solution. You can follow the directions on Angi.
Place a saucepan on the stovetop.
Add one part granulated sugar to four parts water (or adjust to desired sweetness).
Turn on the stove and bring the pan to a boil.
Once the sugar fully dissolves, remove the solution from the heat.
Set the solution aside to cool.
Disclaimer: The stock image is being used for illustrative purposes only, and it is not a direct representation of the business, recipe, or activity listed. Any person depicted in the stock image is a model.